One contemporary chic sofa, endless design possibilities.
If there's one piece in our stylish and affordable sofa collection that can pull any room together almost too easily, it's the Jocelyn Sofa. One look at its cool and contemporary armless silhouette and gorgeous tapered wood legs, and countless design possibilities come to mind. With its sleek vertical tufting and soft, versatile shade, this beige sofa has that certain je-ne-sais-quoi that makes a room look instantly modern, yet also inviting. Needless to say, Jocelyn is always ready for her closeup. So what excuse do you have not to try out this armless sofa for yourself?
Looking for design inspiration to strike? Keep reading to see a few of our favorite looks featuring this charming bestseller.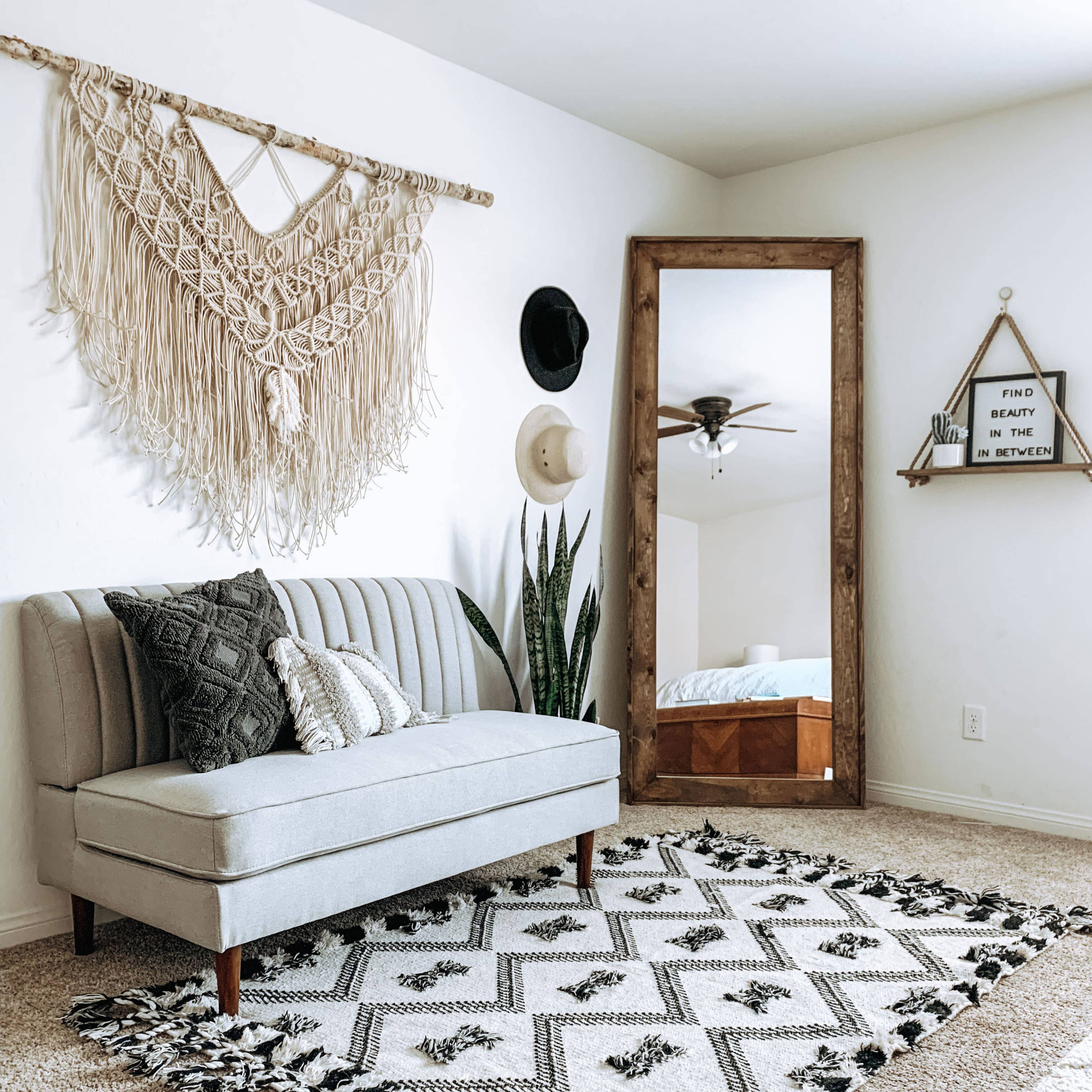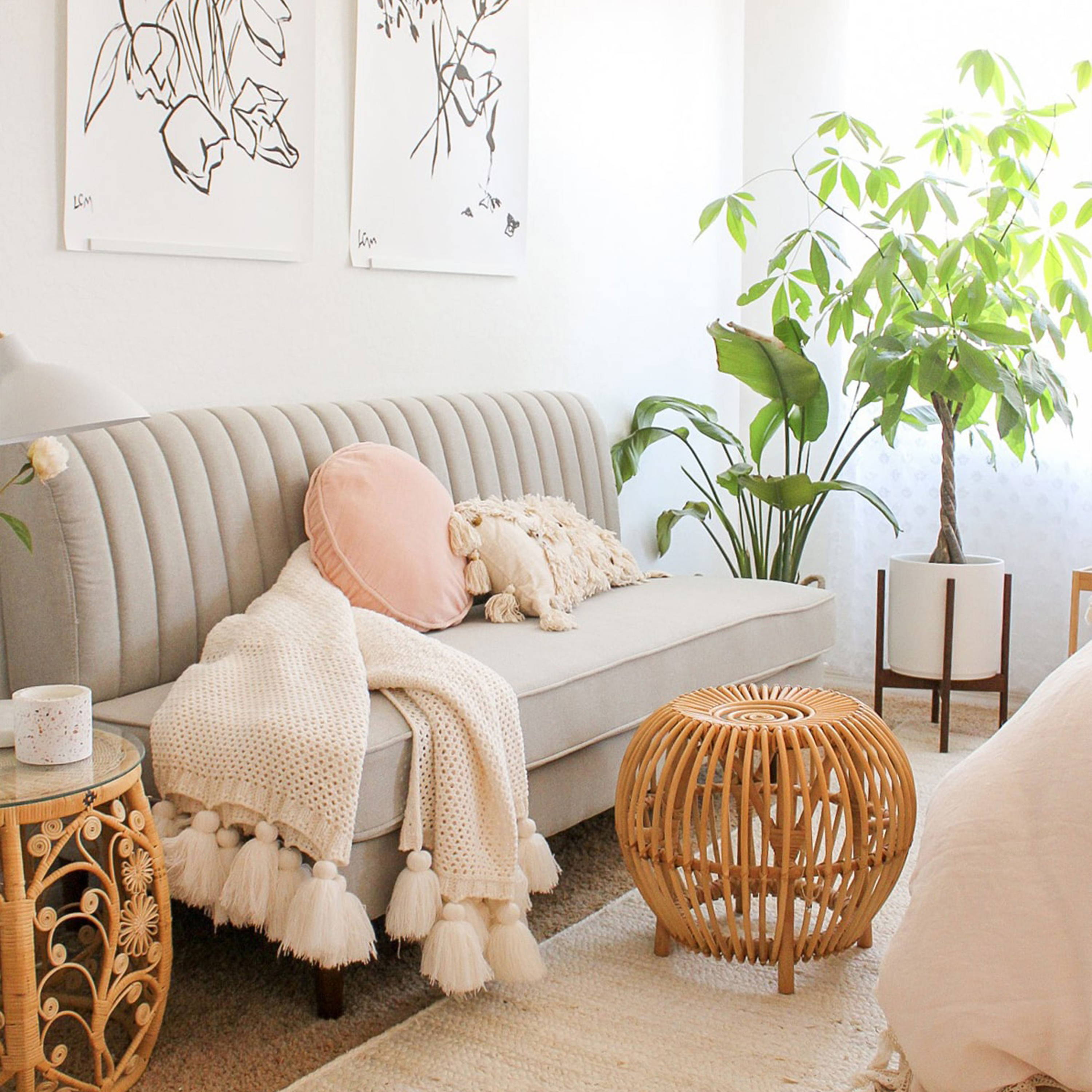 If you like your home to feel carefree and a little eclectic, a boho theme may be just your cup of tea. Details like soft, embroidered pillows and throws, a geometric area rug and a macrame wall hanging can bring out Jocelyn's playful side. For a touch of rustic warmth, natural woods and wicker enhance this aesthetic beautifully (and pair exceptionally well against Jocelyn's chic wooden legs).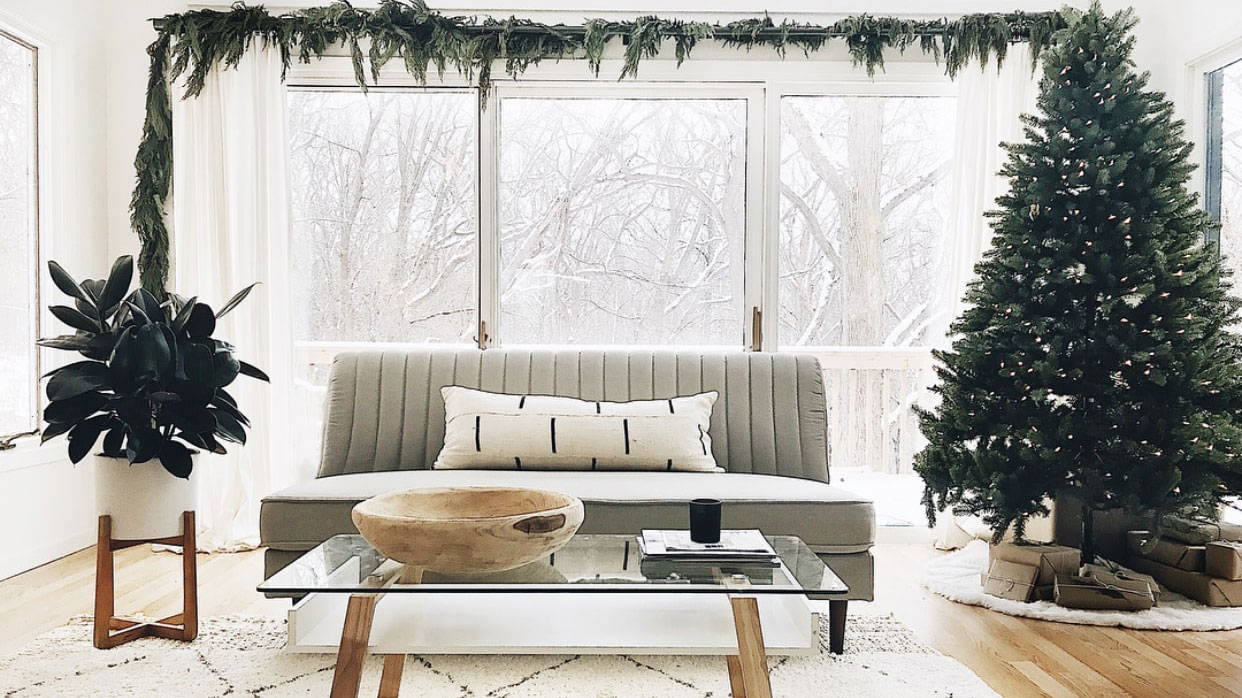 Perhaps you're a bit more inspired by natural light and nature, or a "less is more" approach. Lucky for you, Jocelyn fits right in with a Scandinavian roomscape. Surrounded by bright whites and light-toned woods, the uncluttered silhouette of this contemporary sofa helps keep lines simple so that natural elements like sunlight and greenery can stand out.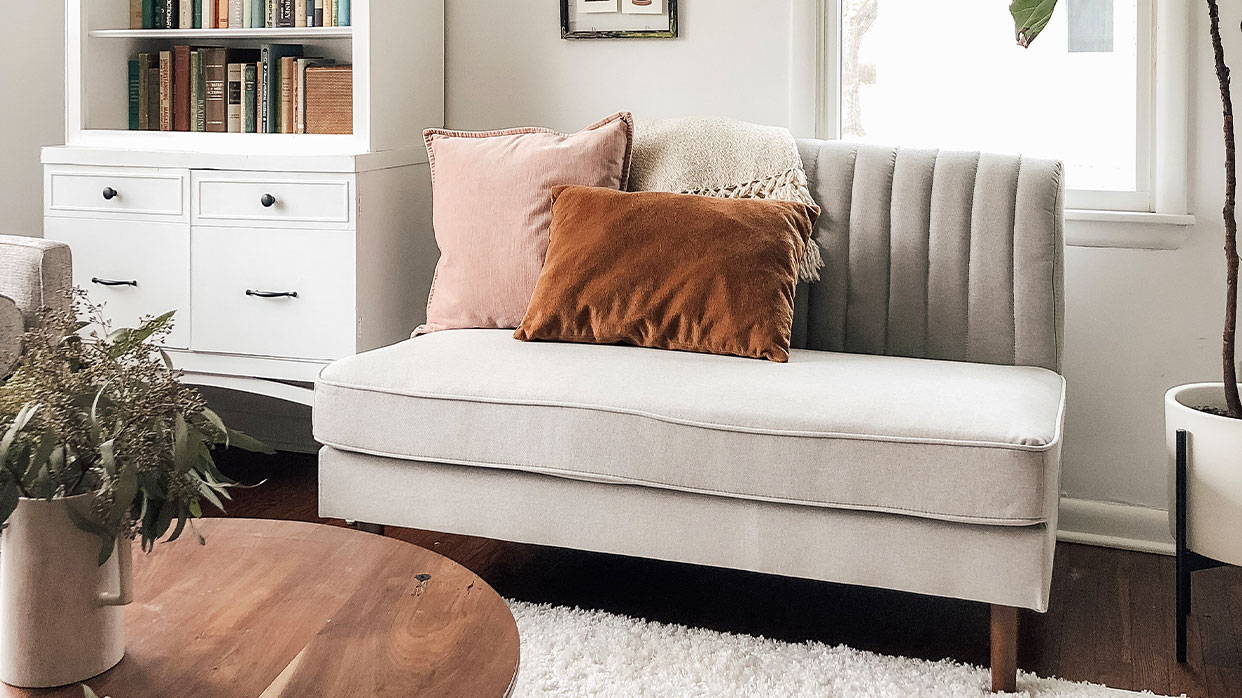 Like the farmhouse aesthetic's more polished older sister, modern farmhouse combines cozy and rustic elements with the sleek simplicity of contemporary design. And with its subtle sophistication and touch of texture, the Jocelyn completes the look with ease. Add a few muted throw pillows, some greenery and your favorite heirloom pieces to the mix to easily complete your own cozy oasis.
Looking for a little more contemporary comfort? Consider our Jocelyn Loveseat, the 51-inch two-seater that adds refined warmth to a room whether matched up with its sofa counterpart or situated on its own in a small loft or nook. No matter what combination you decide on, it's a collection that scores major style points wherever it goes.