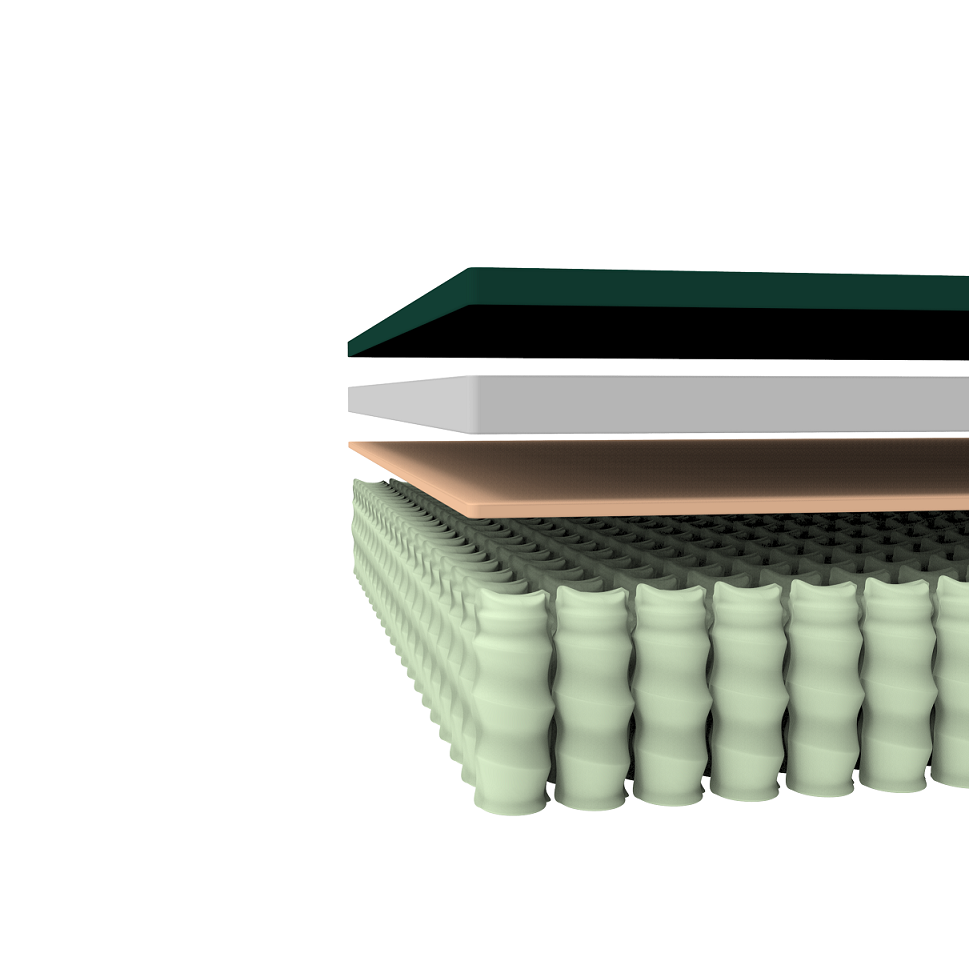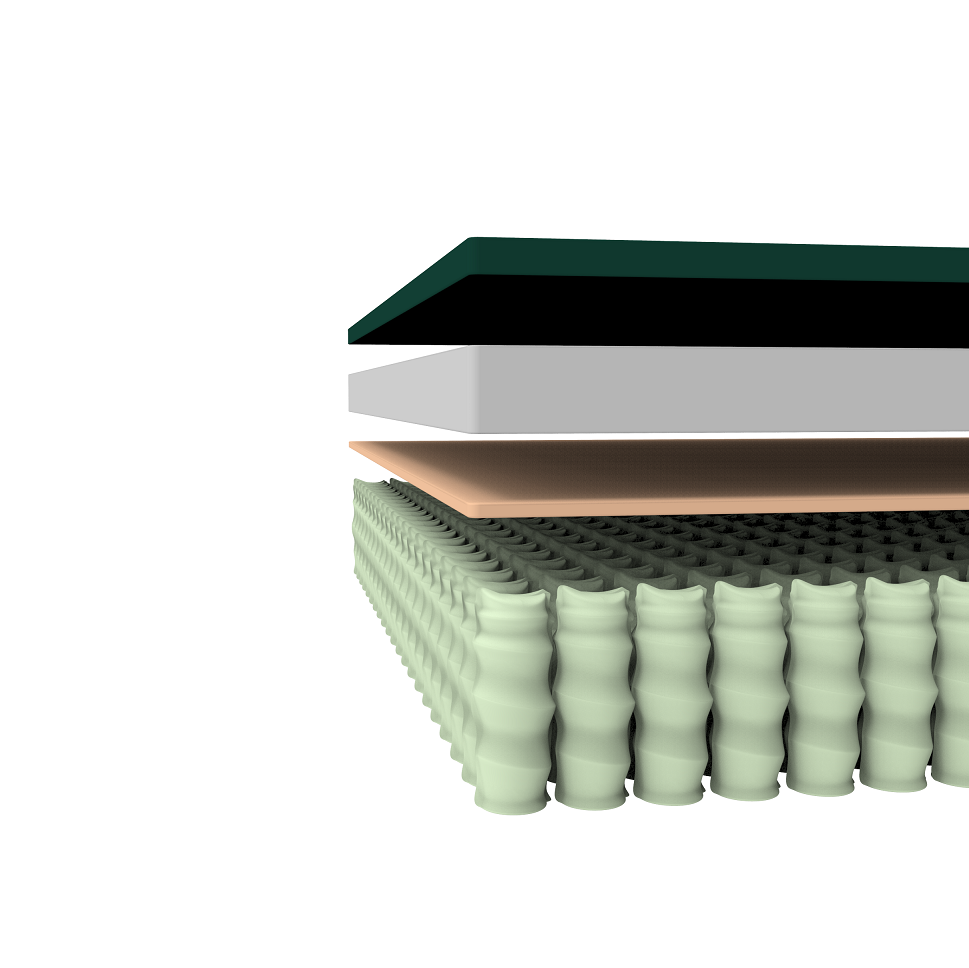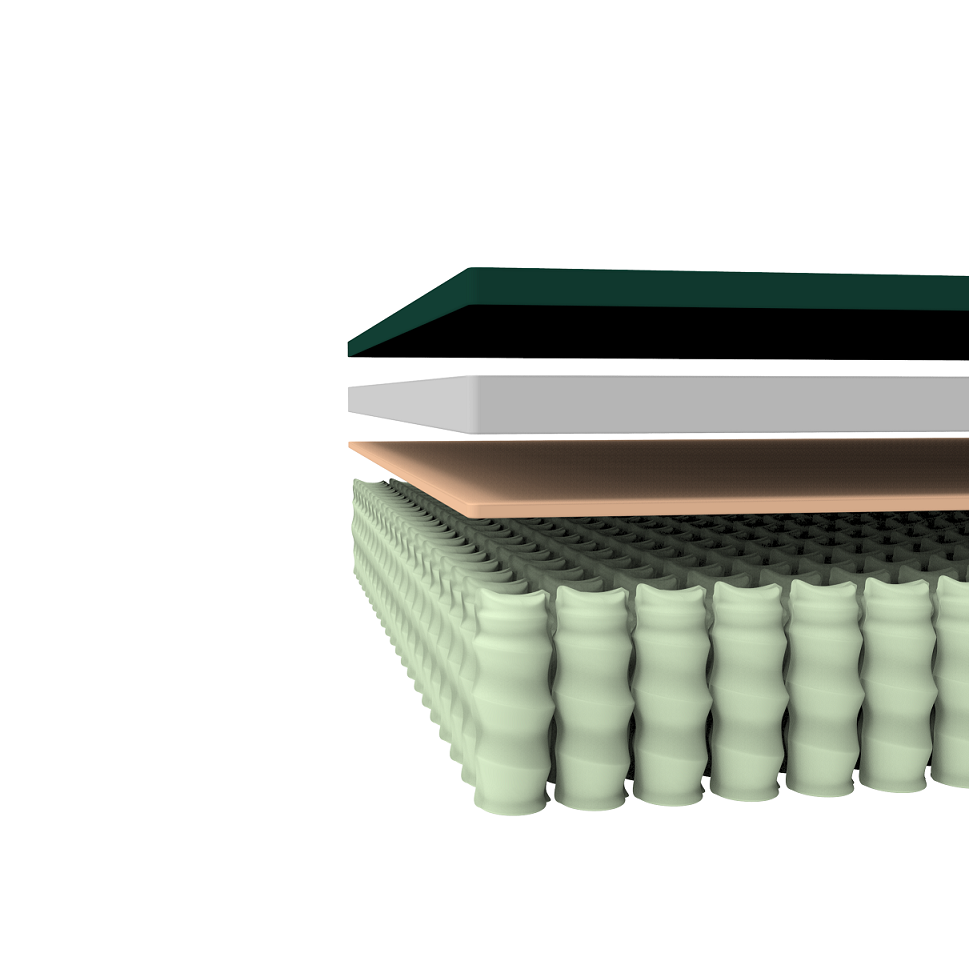 .5in Fiber Padding

1.5in Foam

2in High Density Base Support Foam

.5in High Density Foam

7.5in Springs
12" Thickness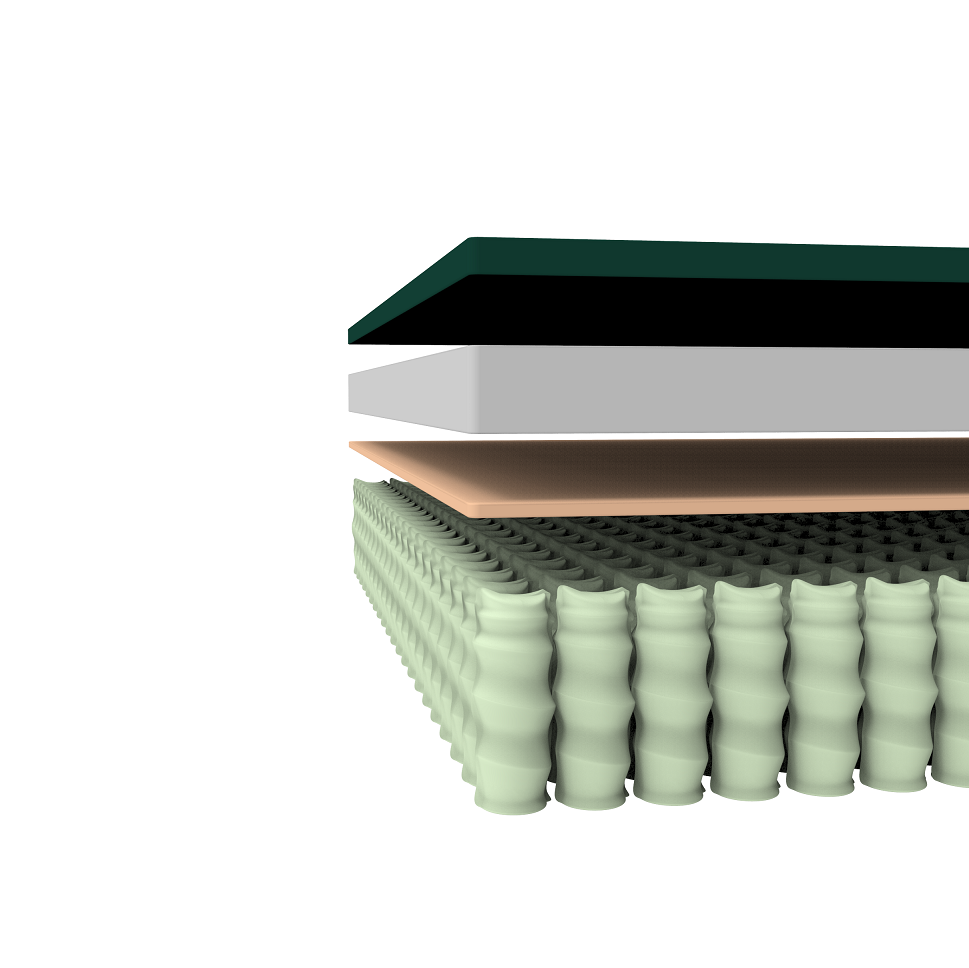 .5in Fiber Padding

1.5in Foam

3in High Density Base Support Foam

.5in High Density Foam

7.5in Springs
13" Thickness
Product Specifications
12" Pressure Relief, Euro Top Pocketed iCoil Spring Mattress
Core Composition: .5in Fiber Padding + 1.5in Foam + .5in High Density Foam + 2in High Density Base Support Foam + 7.5in Springs
Fabric: Knitted Jacquard Cool Fabric
Dimensions and Weight:
Twin 39" X 75" X 12", 54.3lb
Full 54" X 75" X 12", 75.6lb
Queen 60" X 80" X 12", 90.3lb
King 76" X 80" X 12", 111.0lb
*All sizes are subject to +/- 0.5"
13" Pressure Relief, Euro Top Pocketed iCoil Spring Mattress
Core Composition: .5in Fiber Padding + 1.5in Foam + .5in High Density Foam + 2in High Density Base Support Foam + 7.5in Springs
Fabric: Knitted Jacquard Cool Fabric
Dimensions and Weight:
Full 54" X 75" X 13", 79.2lb
Queen 60" X 80" X 13", 94.5lb
King 76" X 80" X 13", 116.3lb
*All sizes are subject to +/- 0.5"
Frequently Asked Questions
Our hybrid mattresses feature iCoil technology that provides support, allowing you to breakdance on one side of the bed and not wake anyone on the other side. Memory foam offers plush comfort by conforming to your body and cradling you like a cloud. Hybrid technology is the best of both sleep worlds, perfect for those who want it all or want to transition from traditional spring to foam. Find your perfect mattress match by taking our Sleepyheads Quiz.

While it may take up to 72 hours for your mattress to fluff up to its full height, it is safe to sleep on the first night. Jumping, walking and sleeping on your mattress actually helps with decompression!

Pressure-relieving comfort foam helps to improve sleep efficiency by eliminating pressure points. It aids the memory foam to conform to your body so your bones and joints sink into softness instead of feel their own weight against a surface. You magically wake up with less aches and pains.

Customer Reviews
Share your thoughts with other customers!