Find out how ADAPTIVE® mattress technology can help you snooze more efficiently.
At one time or another, each of us has experienced that feeling of waking up suddenly, kicking off covers and being awash with a "glow" that you didn't have before you went to bed. Hot sleeping is not an uncommon problem, and irregular body temperature may be to blame. Ancestrally, humans are programmed to sleep best in a cool, dark and quiet environment (there's a reason they're called cavemen, after all). In order to power down for sleep, your core temperature will naturally begin to drop at bedtime and ideally, will remain consistent until daybreak. If your body can't achieve and maintain a set temperature, the quality of your sleep will suffer.
But the good news is, overheating during sleep is typically caused by environmental factors that you can control. Adjusting your thermostat can help, but we recommend starting with the mattress itself. And fortunately for all of us, mattress technology has come a long way since the rock beds that our ancestors once slept on. So far in fact, that our luxuriously comfortable Cooling Copper ADAPTIVE® Pocket Spring Hybrid Mattress can adapt to your body's temperature and respond by cooling you down when you need it. It's all thanks to a moisture-wicking ADAPTIVE® fabric cover that's so advanced and so plush you might want to skip the sheets altogether and curl up directly on top of it. For sleepers who are fans of cool and soothing, pressure-relieving sleep, the ADAPTIVE® Hybrid is a game-changer.
How does an ADAPTIVE® mattress cover work?
Fabric with ADAPTIVE® technology works similar to your own skin. When excess moisture hits the surface, it dynamically responds by kicking into evaporation mode, creating a cooling effect. The result? Quality sleep that's cool, dry and tranquil, and a mattress that's more hygienic.
Here's how it works: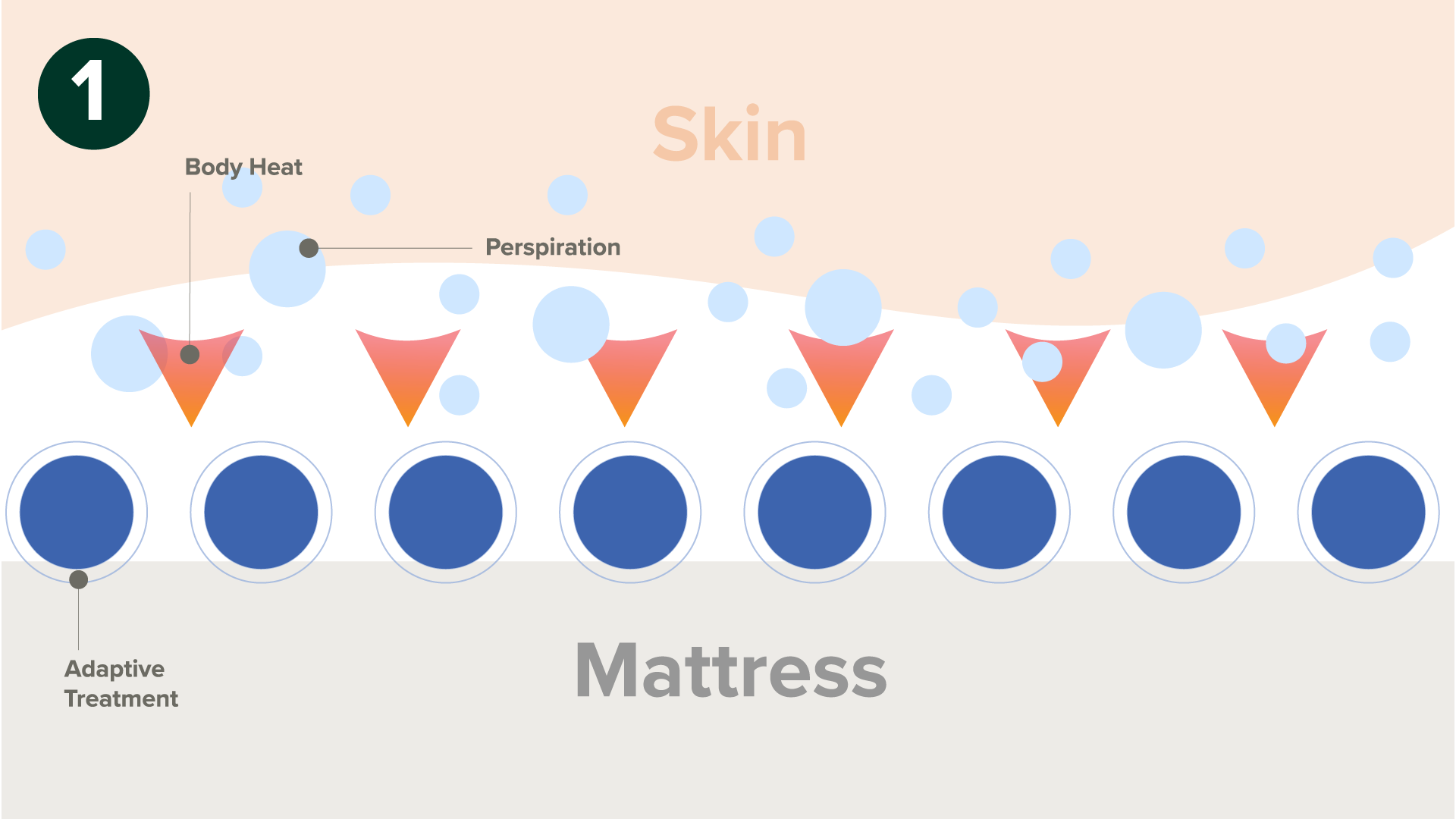 Your body heats up and releases sweat onto the mattress surface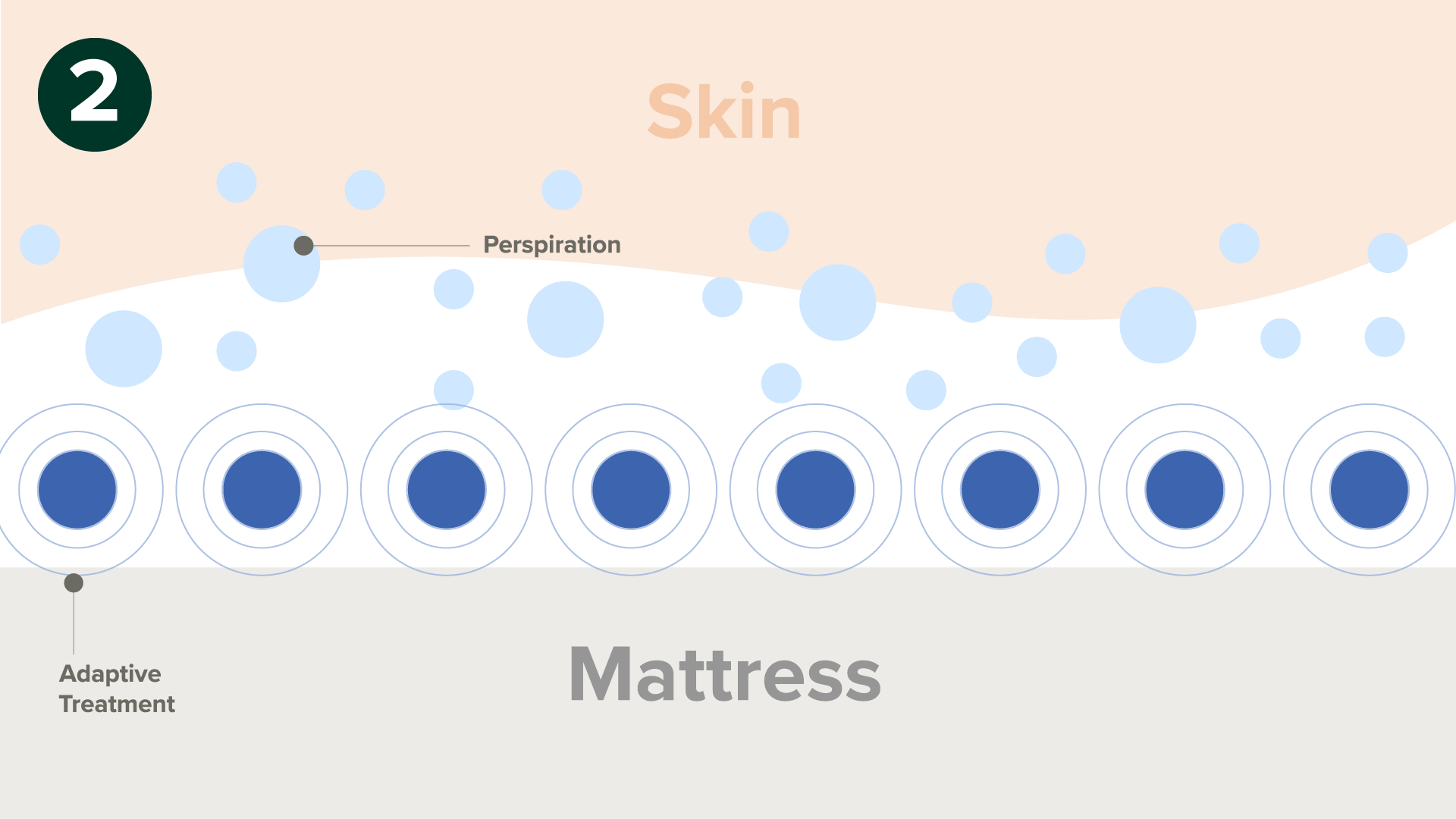 ADAPTIVE® polymer fabric responds to moisture by changing shape
Evaporation begins, wicking moisture and producing a cooling effect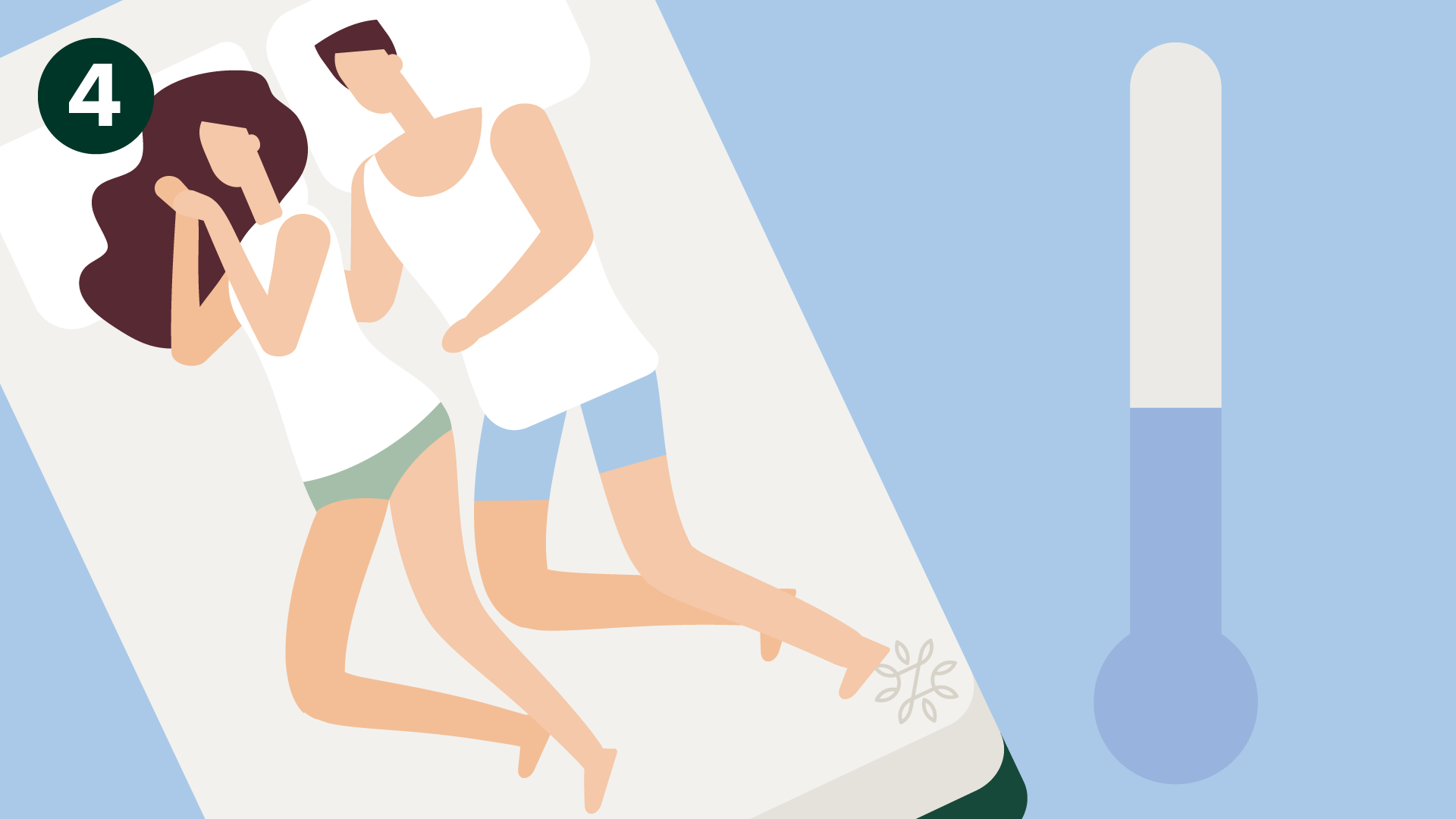 Experience uninterrupted sleep that's cooler, dryer and comfier
What else does the ADAPTIVE® Hybrid Mattress do? A better question might be, "what can't it do?"
For starters, when it comes to temperature control, there's a reason the ADAPTIVE® is our coolest ever. Right beneath its moisture-wicking cover is a layer of copper infused memory foam. When copper is added to our marshmallowy soft memory foam, you get a dreamy sleep surface that sucks up and shuts down excess heat before it disturbs you.
And to keep things always fresh, we've added our signature green tea infusion to that memory foam layer so your mattress smells less like lingering odors and more like your favorite place to wind down.
We've also incorporated our independent coil system, made from steel pocket springs that trap movement while cradling your body in customized comfort. From the moment you lay down, this mattress molds to your shape as if it were made just for you.
This ultra cooling, pressure-eliminating, bed-bug fighting super system is all wrapped in an extra layer of dense foam that prevents sagging or sinking on the edges as you sit on or get in and out of bed.
We've mastered the art of packing all this goodness into one box at a price we're mighty proud of. With the ADAPTIVE® mattress, you can sleep on a high-tech hybrid made of the highest quality materials for a fraction of the mattress showroom pricetag. Turns out premium and reasonably priced actually do go hand in hand. Who knew?